Intentional Design
When you have the luxury of building your home, you are granted the opportunity to think through every minute measurement and use of space. This means you can create a space that showcases anything that holds value or sentiment to you. When designing your home, it is useful to spend time to consider what you want your home to feel like, and what the desired flow of the home should be.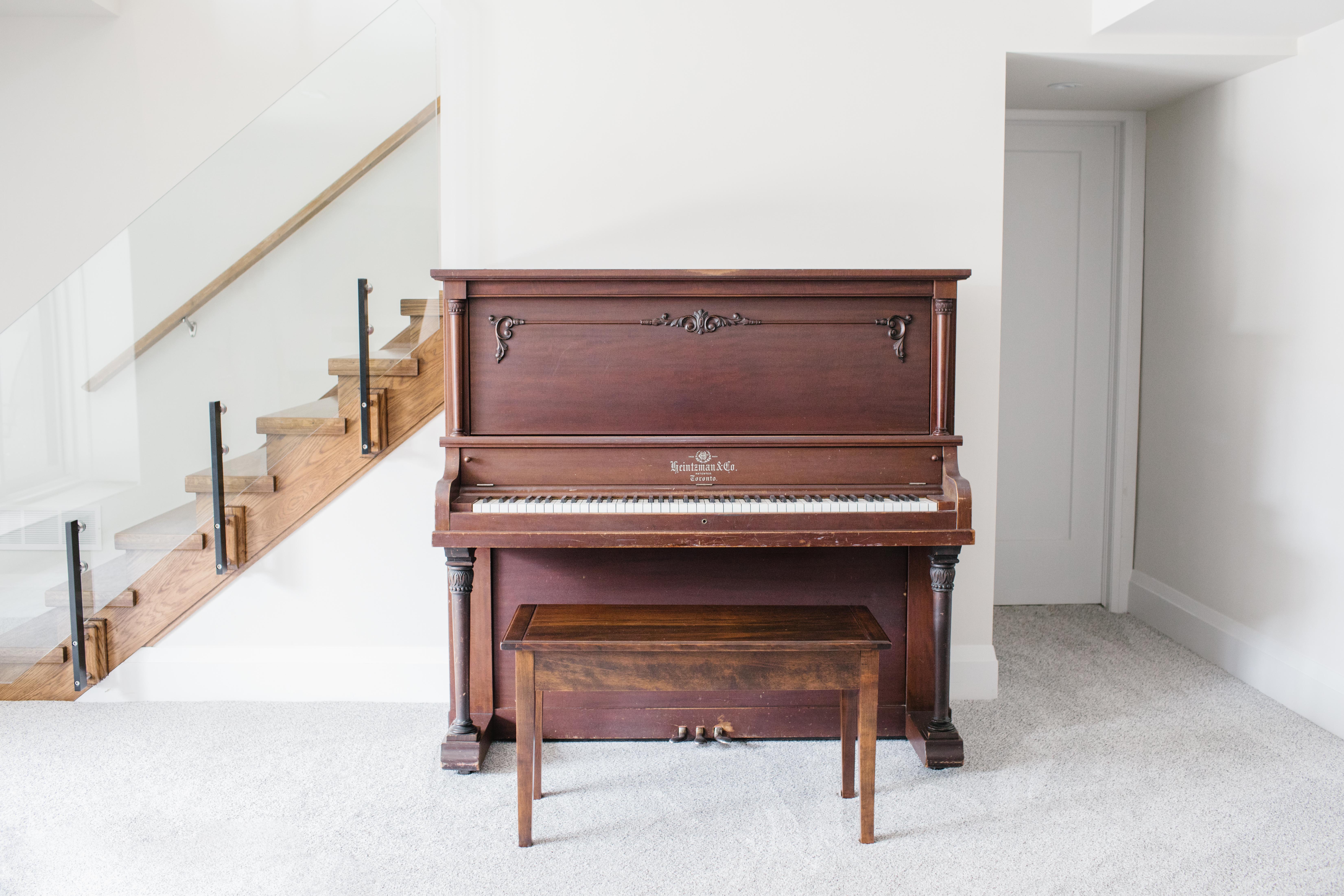 Showcasing The Heintzman Piano
Recently, we had the opportunity to build a contemporary styled home for a couple that was downsizing after their 2 daughters had moved out. We helped them design a space perfectly catered to their needs and values, with a flair for modern touches and contemporary finishes.

This couple had a beautiful, well-loved piano that demanded a standout space in their home. Having family roots in Hanover, the one-time home to the Heintzman Piano factory, this amazing Heintzman piano is a multigenerational heirloom that was handed down from an aunt who was once a piano teacher. 
To best highlight the sentimental and aesthetic value of this unique piece, we purposefully designed a wall fitted to the precise measurements of the piano. Placing this piano on a customized wall, at the base of an open staircase, you can imagine the presence it would have when played. Even sitting quietly, this piano is a piece of history, a conversation starter, and has become a natural architectural feature in the home of this couple.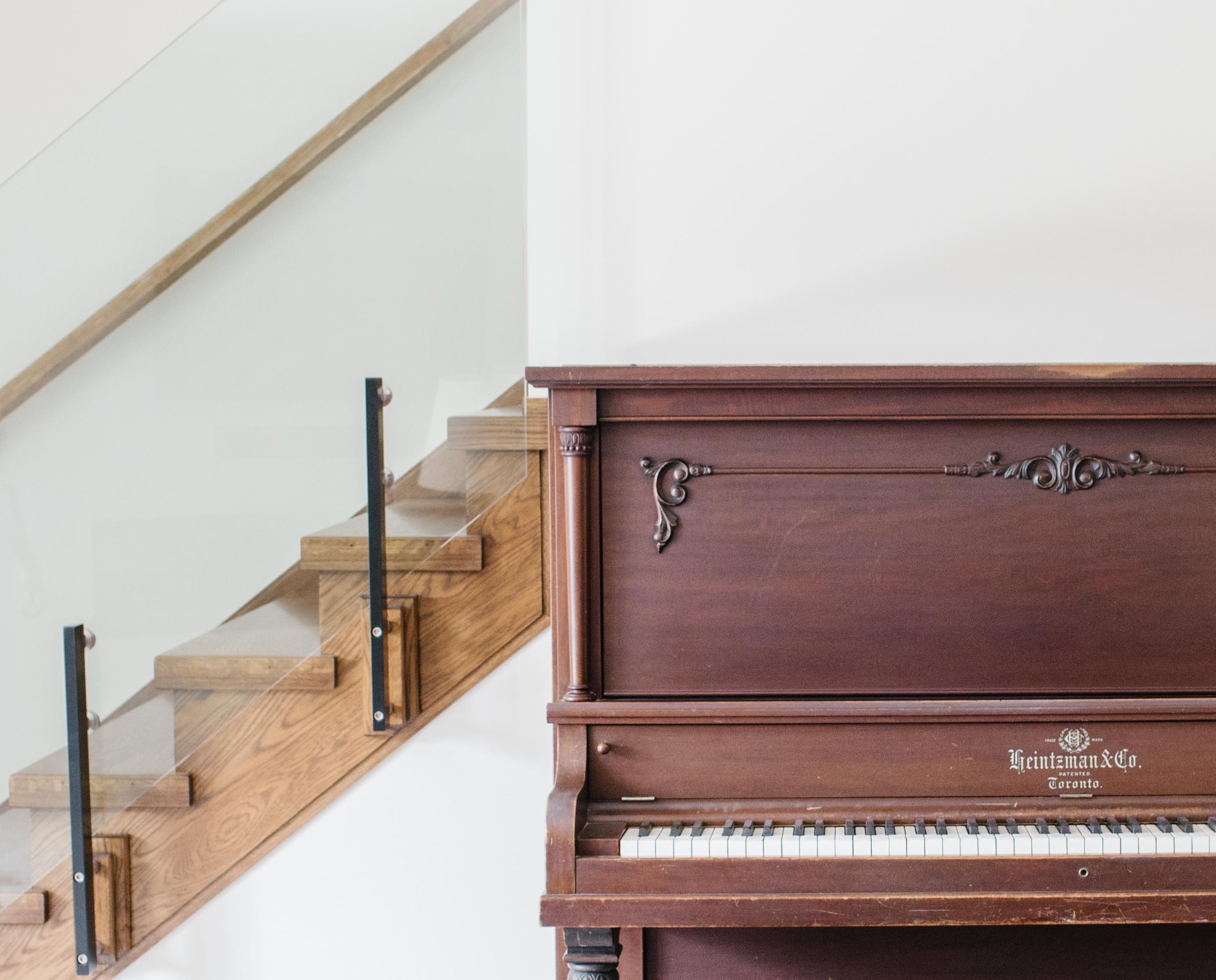 How cool is the juxtaposition of the industrial black powder coated metal posts supporting the modern glass railing to the historic and rich wood of the Heintzman?
Showcasing important moments or artifacts can make a wall become more personalized and meaningful. What is one thing you wish you could showcase better in your home? If a new home is in your future, planning with these values in mind can be rewarding.